For my new collection, I use the repeating half knot sennit (also called spiral knots) to create an effect similar to the chain rope necklace that is quite common.
To create the effect similar to metal, I have chosen antique metal threads that are quite delicate but beautifully woven in amazing colors.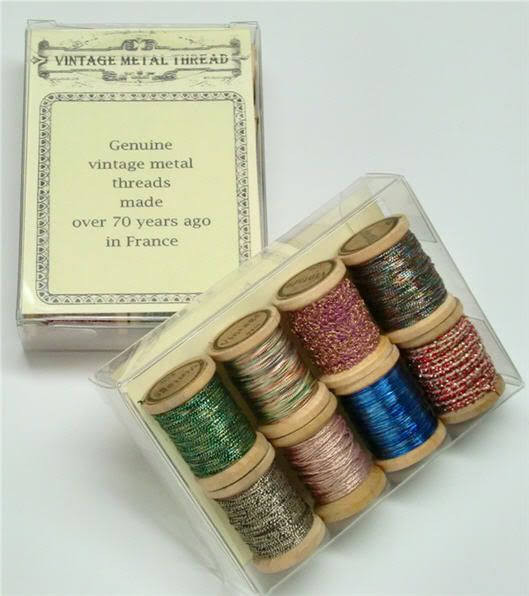 These threads are over 70 years old and are available in very small quantities only. I have chosen the following 3 colors for this first design - green with dark bronze; gold, and red with silver.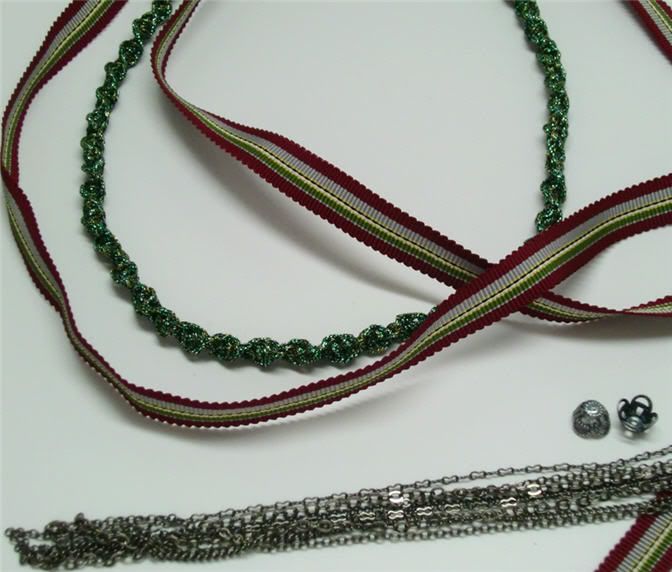 The design is meant to be casual and modern looking. I don't want macrame to be the focus of the necklace but being a part of the overall look. Ribbons, metal and threads work hand-in-hand. As usual, the ribbons allow flexibility of how you want to wear the necklace.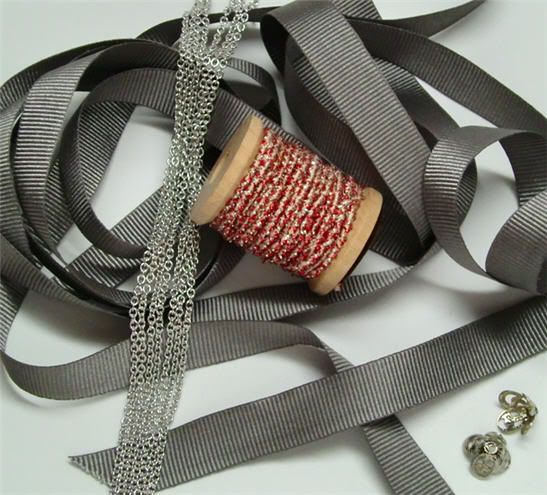 The half knot sennit section connects with the long ribbons which can be thrown around to the front and become a second tier of the necklace. At each end is a tassel made of metal chains which will give weight to both sides of the necklace, allowing you to gently tie a loose knot but still keep the necklace in place.
The first of this collection will be available at my etsy store this Sun. Come back and take a look:
nikisha.etsy.com